Born in 1996, Fanny Bracco began her musical studies at the age of six at the Conservatoire à Rayonnement Régional (CRR) in Lyon, her hometown.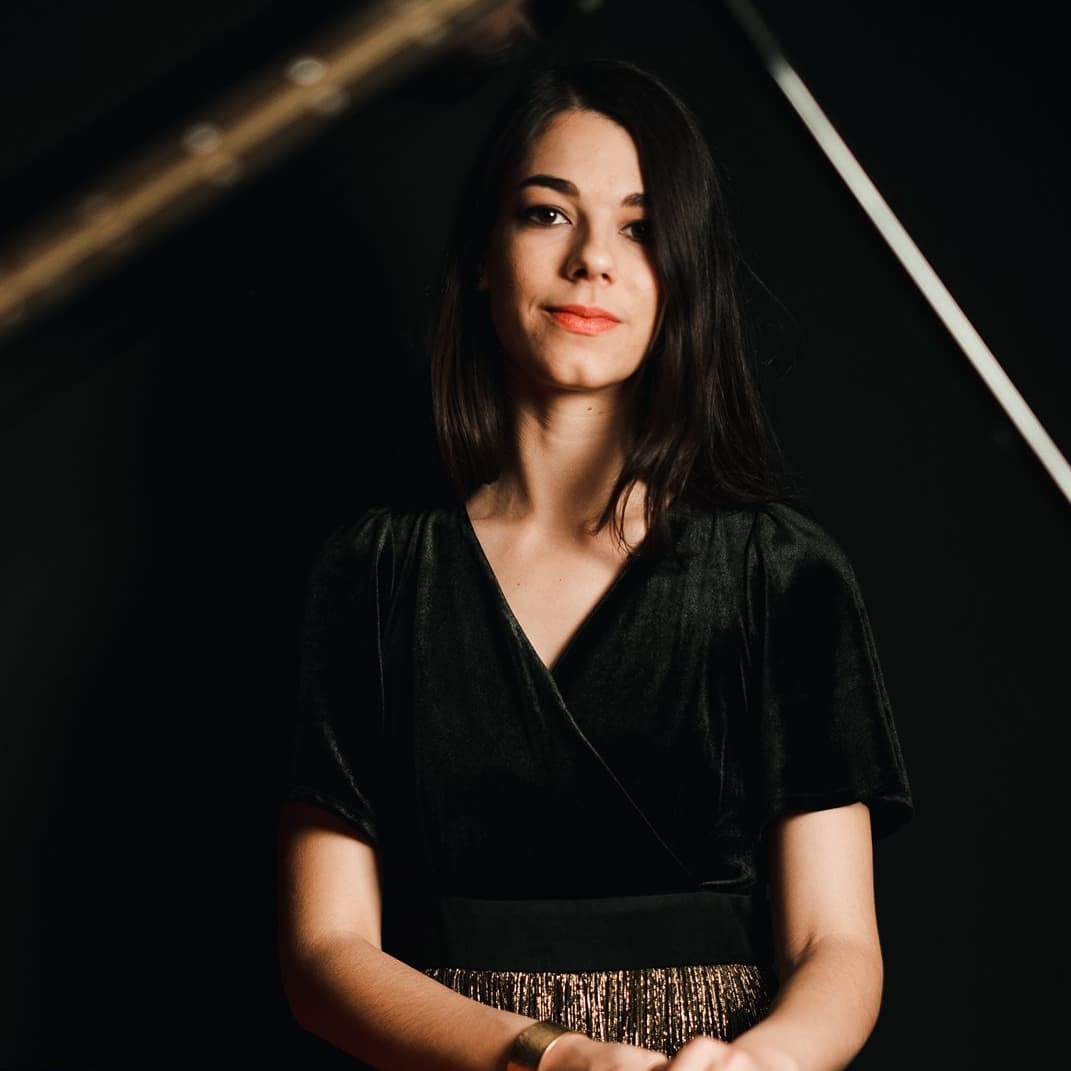 She graduated with a DEM in piano, as well as a DEM in music writing, and in 2017 she joined the Conservatoire National Supérieur de Musique de Lyon (CNSMDL) where she is currently pursuing her studies in the piano class in order to obtain a Master's degree in interpretation in June 2023. Throughout her studies, she has had the opportunity to be taught by great pianists such as Hervé Billaut, Bernard d'Ascoli, Nicolas Mallarte, and Carine Zarifian.
She also participates in numerous masterclasses and academies such as Musique à la Prée, Piano Cantabile and more recently at the Académie Musicale de Villecroze. For several years now, she has had the great opportunity to perfect her training regularly with the pianist-composer and teacher Carlos Roqué-Alsina, whose musical encounter was more than decisive.
In 2021, she won a second prize at the Léopold Bellan International Music Competition, which led her to travel to Italy and perform in recital at the Piano City Milano festival. She performed in France at the Festival Romantique du Loir and at the Festival de Besançon-Montfaucon where she was heard as a soloist in Mozart's piano concerto k.246 under the direction of Arthur Schoonderwoerd.
Fanny Bracco has also had the opportunity to give several recitals for young talents in Bretagne, Normandie and Lyon among others, where she was invited by associations such as Musique à Groix, le Moulin d'Andé, or PianoThé. 
Her studies in Lyon have led her to play in some of the city's major concert halls, notably the Salle Molière, the amphitheater of the Lyon Opera, the Kantor Theater of the ENS, the Salle Debussy, and the Bourse du Travail, where she performs as a soloist with the symphony orchestra of the CRR of Lyon.
Very interested in all the different aspects of the musician's profession, she has also studied chamber music as well as piano accompaniment and pedagogy in Paris.
Fanny will continue her studies at the prestigious Universität für Musik und Darstellende Kunst in Vienna, Austria, where she will benefit (starting in February 2023) from the teaching of Avedis Kouyoumdjian as part of an Erasmus program.